Good afternoon 8th Grade Families, The Dwight Morrow High School administration and School Counseling department will be holding an information session with the 8th grade students during the school day on Monday, March 20th. To keep everyone informed and working collaboratively, we will hold a virtual session for the parents during the evening of March 20th at 7:00 pm. The zoom link below will allow for you to join the webinar virtually, become informed on the course selection process, and ask questions of the administration. Hope to see you there! 8th grade family information session link:
https://us02web.zoom.us/j/82680826345
Due to the expected forecast this evening, DMHS Parent Teacher conferences for Tuesday (3/14/23) have been moved to a virtual setting. Your student's teachers will email a link to the meeting time. Stay safe.
Heart at Work Our nation has lost over 108,000 people from overdoses alone in 2021. The key to Addiction is the connection within community! We are in this together, and we can recover our world. Learn to have rich conversations about how to prevent substance misuse and addiction by tuning in on ZOOM Thursday (1/19). Show your support for your local police as you listen to county officials speak from the heart!
Over the weekend, DMHS 10th graders Kimberley Jang placed 3rd in the Junior Women's Foil Fencing event in Louisville, Kentucky. Way to go Kimberley!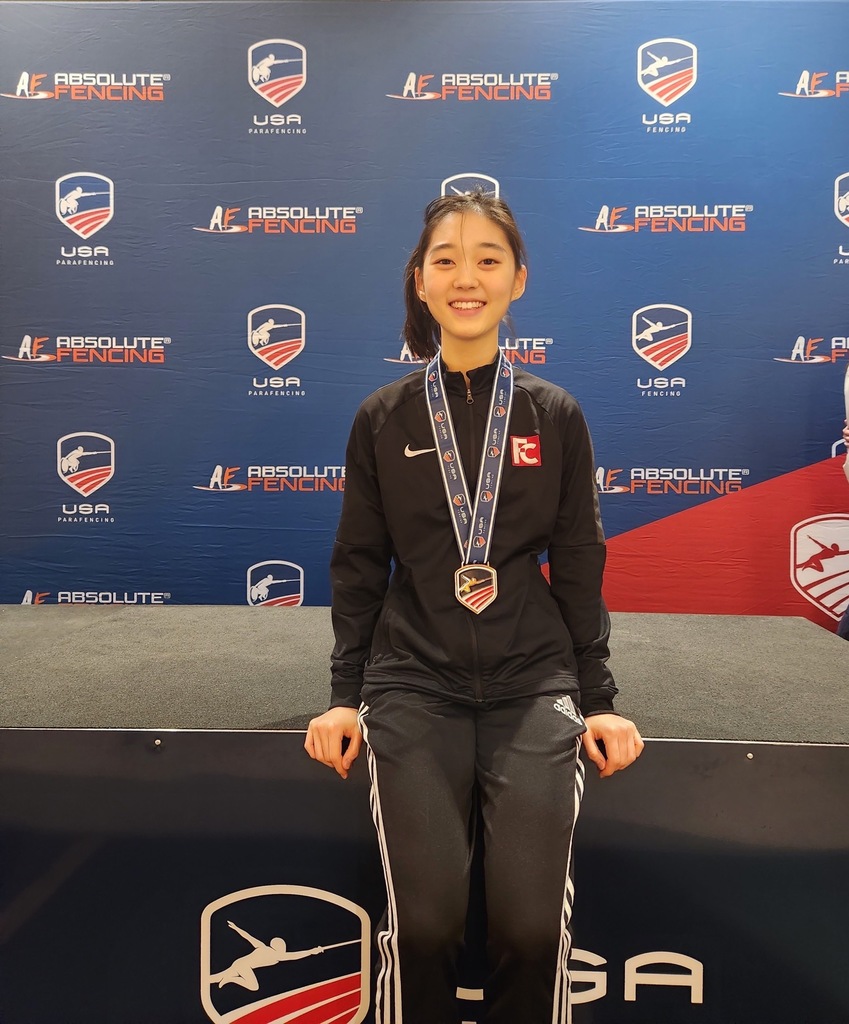 On January 10, 2023 a woodwind quintet from the NJ Symphony gave a one-hour concert of classical works in the band room attended by fifty students taking music electives. Before each of the five pieces, one of the musicians gave an introduction to the music and its composer, demonstrated their instrument and discussed something of their own career path. There was time for Q&A and for informal chats with the musicians. All courtesy of the DMHSAEA, working closely with music teacher Dr. Gary Hollander.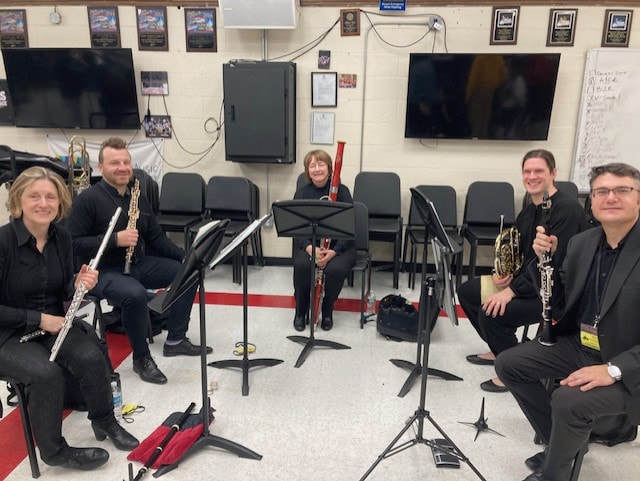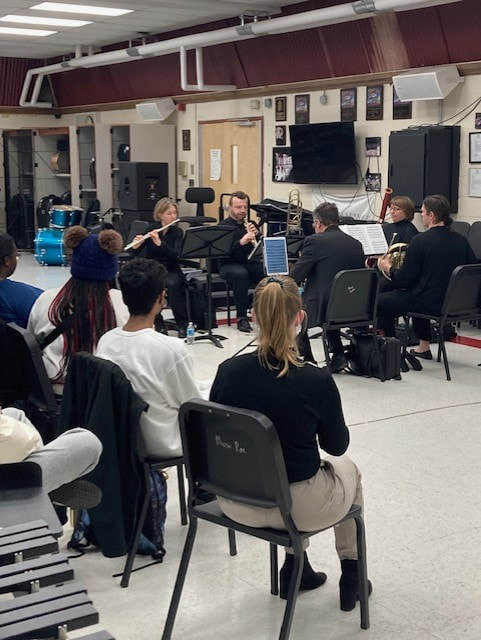 DMHS Families, January is "Mentoring Month" and we are once again extending an opportunity for 15 of our students to participate in this opportunity through the Alumni Association and Bergen Volunteers.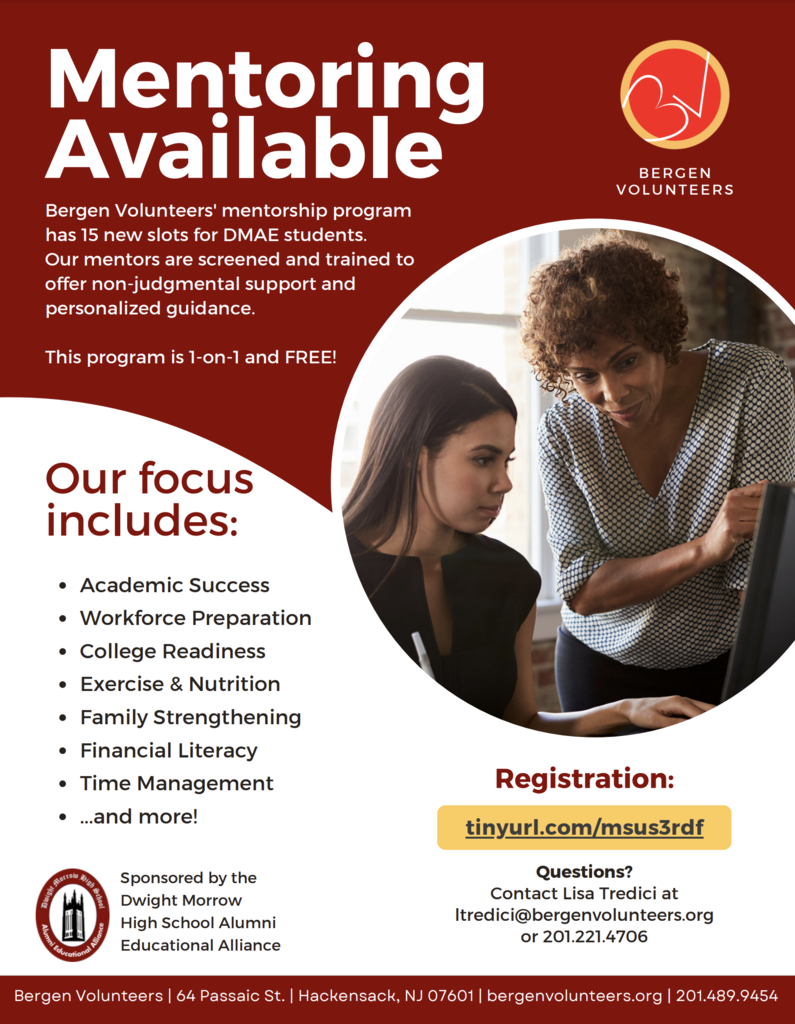 Congratulations to the many Seniors of Dwight Morrow High School for being accepted during our Instant Decision Day! Over $770,000 in scholarships were awarded to our soon to be graduating class!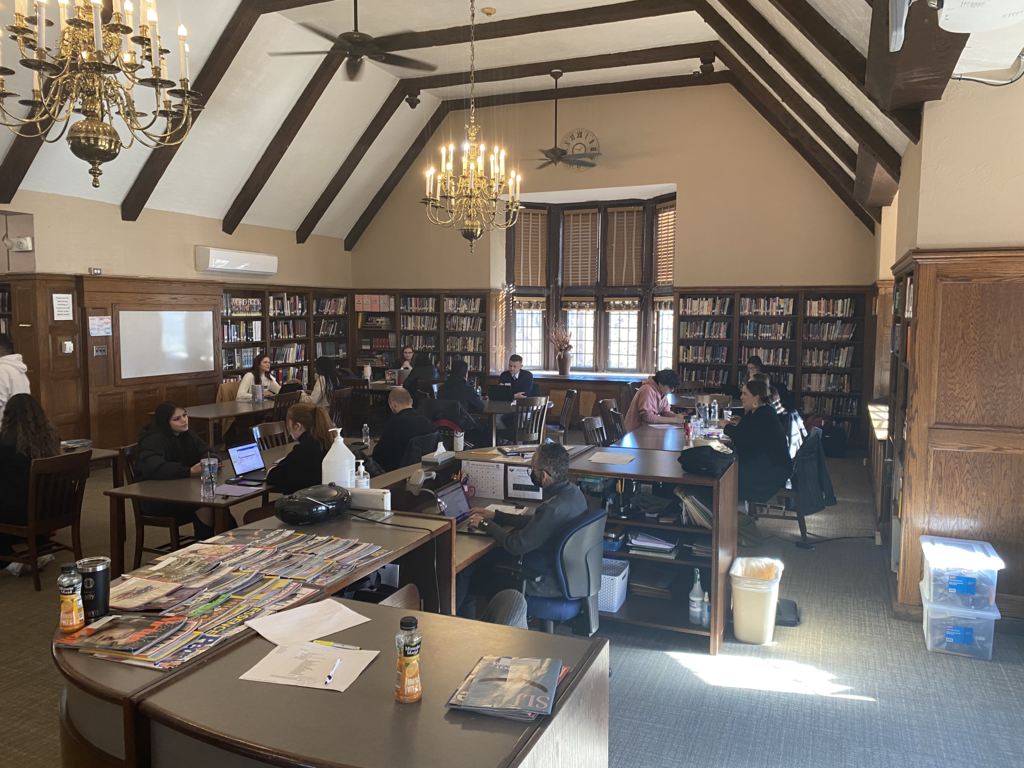 Dwight Morrow High School/Academies@Englewood is hosting a virtual Open House on November 3rd at 7:00 pm. Please see flyer for QR Code.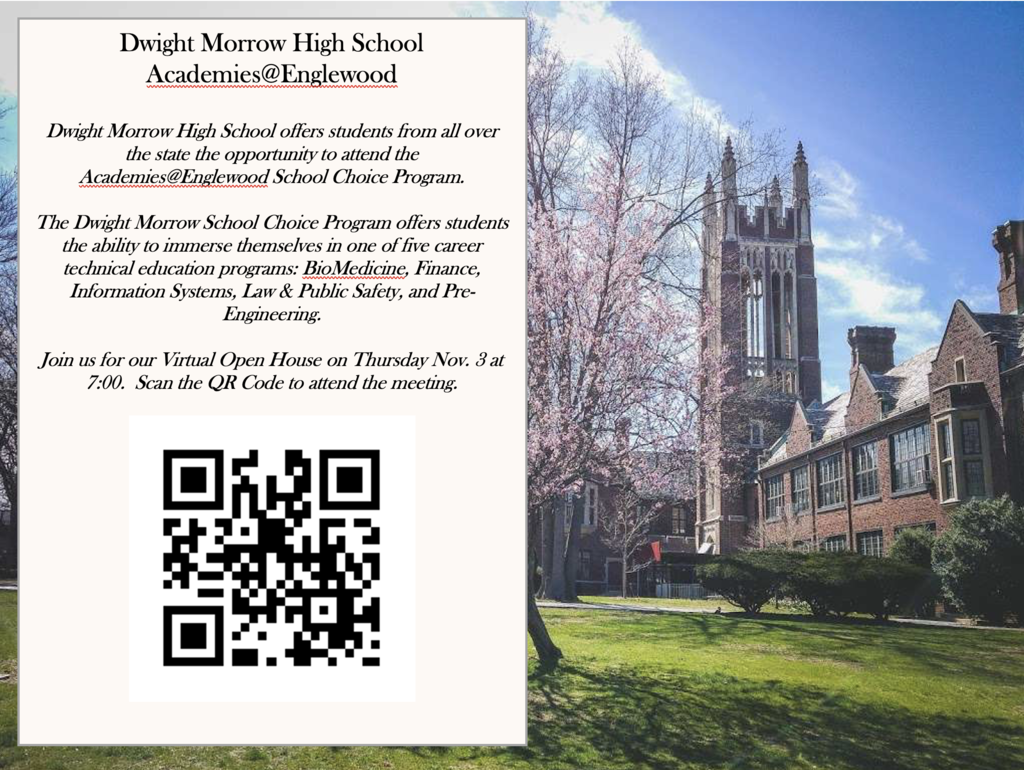 Red Ribbon Week - Informational activities during lunch periods all week long. "Celebrate Life, Live Drug Free"
Picture Day is coming...
NJ Start Strong Testing this week.... Monday: Algebra I Tuesday: Algebra II Wednesday: Geometry
Club Fair 2022 was a HUGE success. Thank you to Ms. O'Shea and the StuCo for organizing the event.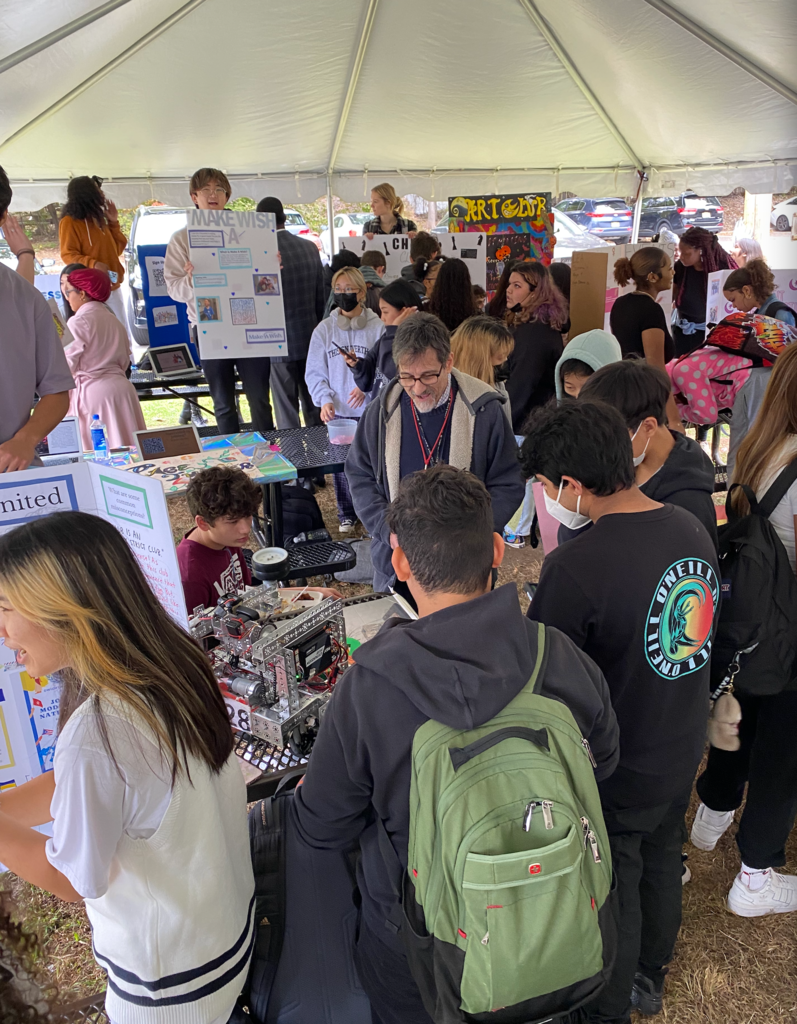 NJ Start Strong Testing tomorrow for all 9th graders in ELA. Students testing, should report to their testing room with a CHARGED laptop. All other students should report to your normal D day class.
Attention 11th and 12th grader Raiders...The DMHS Counselors in conjunction with FDU are hosting a FAFSA & NCAA Eligibility Night TONIGHT at 6:30 in the auditorium. Bring a friend!
Interested in being a part of the Homecoming Court? Scan the QR code for more information.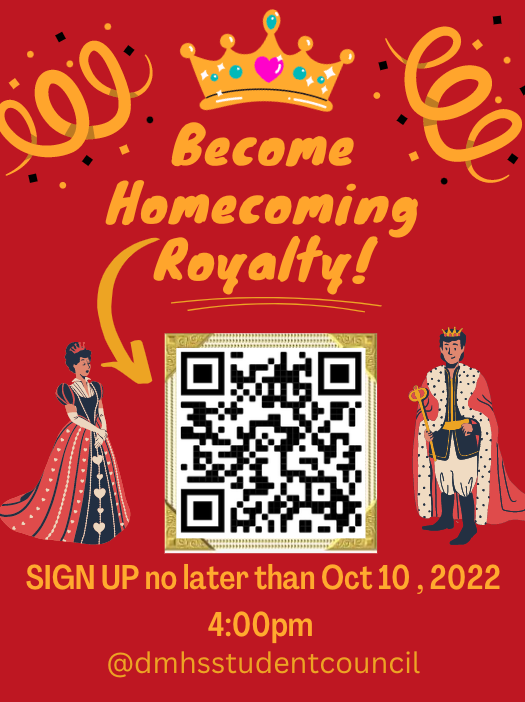 Spirit Week is Next Week! Show off your school spirit with each of the theme days.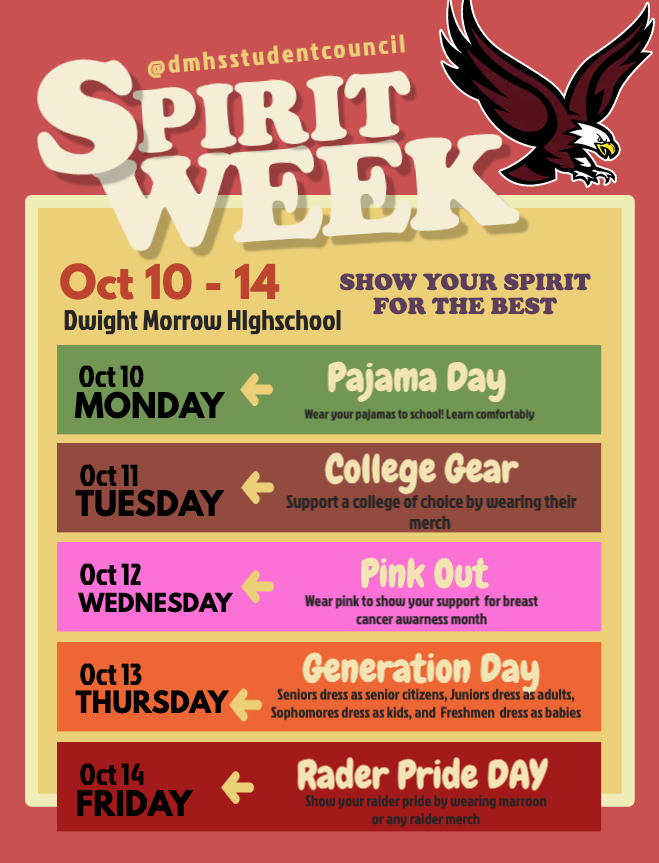 To celebrate the Week of Respect (Oct 3-7), the Admin team, Heidi (our school SAC), and the ZONE have collaborated to raise awareness against bullying. Along with daily challenges and activities in the ZONE and cafeterias, there will be "RESPECT" banners in the cafeterias for students to write what respect looks like to them and take the pledge against bullying. Any teachers that would like to assist with this activity please let us know. You all also have the opportunity to participate with your classes! On Monday morning, you will find "Hearts of Kindness" in your mailboxes to be given to students who participate in the daily challenges, or students you may find being kind or respectful to others. Please feel free to make extra copies of the hearts to give out all week and encourage all students to participate. Please instruct students to return their hearts to the ZONE (Room 237) for a chance to win gift cards. Winners will be announced on Friday.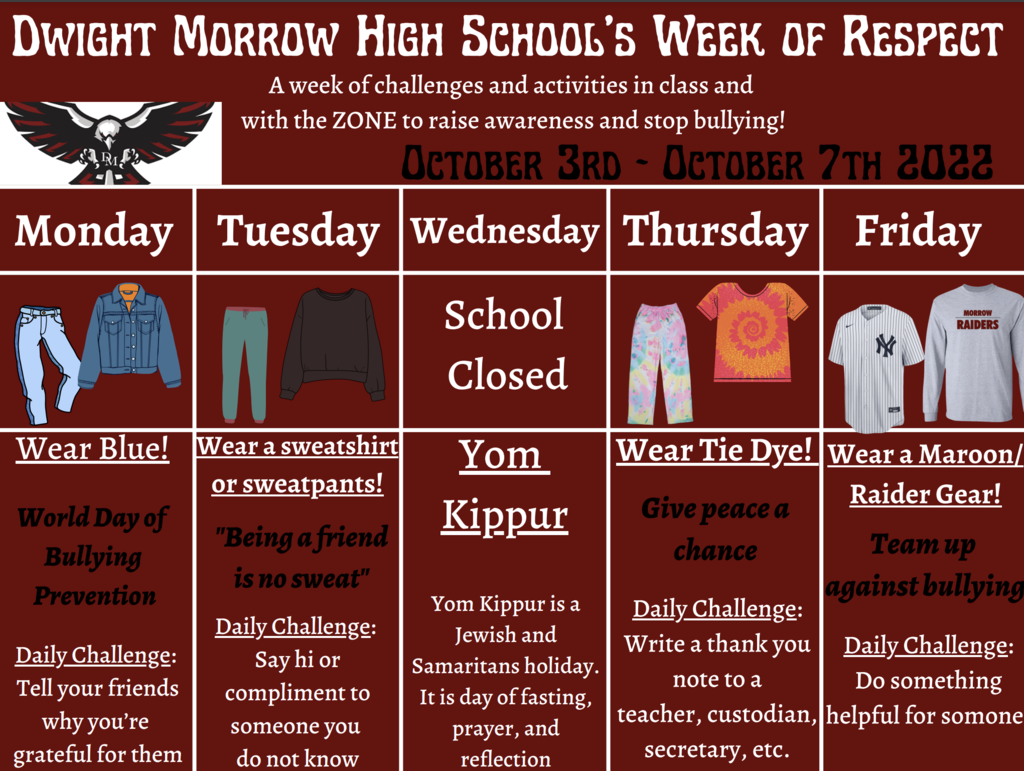 Attention 11th and 12th grade families. Please attend this important FAFSA Family Night on October 11th at 6:30 pm in the Auditorium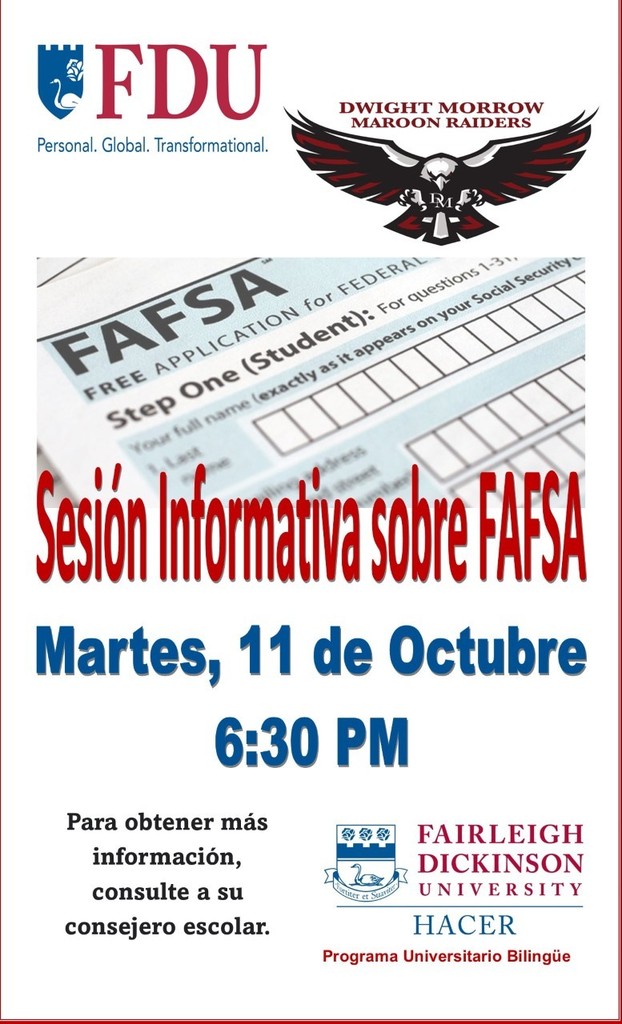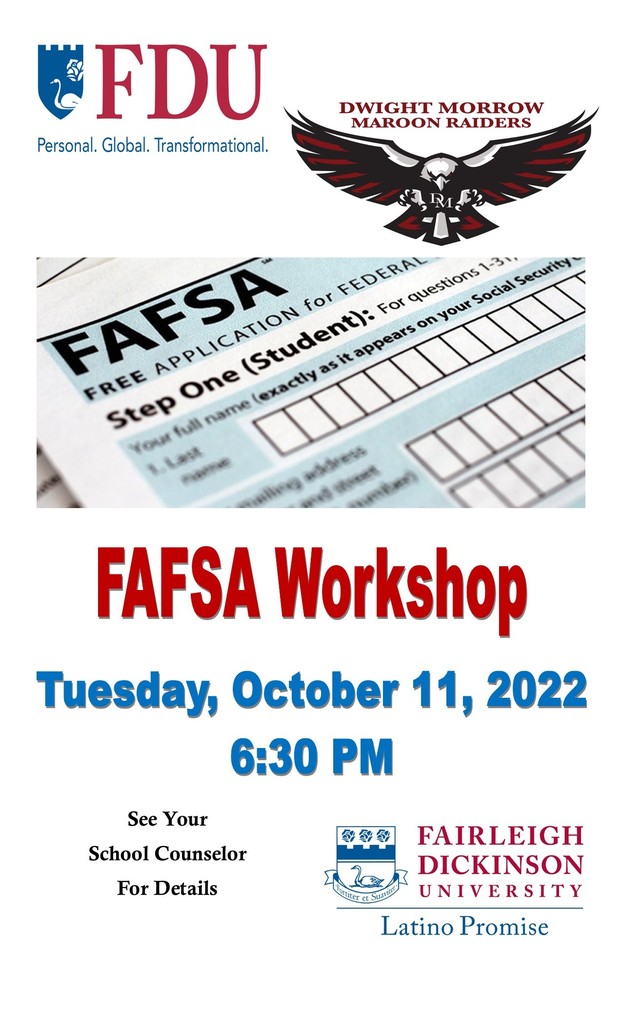 Attention Raiders! Help make Dwight Morrow the school YOU WANT IT to be! Come to the interest meeting to join Student Council.